Privacy screens and fencing
Still today, we are the only producers to coat our wood products with coatings, stains and finishes developed and produced in-house. Worldwide Osmo stands for quality from Germany.
Privacy is a basic need. We all have times and places when we do not want to be seen by others, especially at home. With privacy screens and fencing, a space for peace and seclusion is created. Following the trends found in contemporary interior and architectural design, Osmo creates privacy screens to suit any taste. Modern and straight-lined or romantic and curvy
Keeping up with the current zeitgeist, Osmo is constantly expanding its privacy screen and fencing range to include innovative materials. One of the fastest renewing raw materials worldwide is bamboo. When combined with polymers and additives, it becomes bamboo polymer composite (BPC), a UV-stable and hardwearing material. High-pressure laminate (HPL) is produced by pressing several layers of paper soaked in melamine and phenol resins under high heat. HPL boards are immensely scratch and impact-resistant. Other on-trend material for the garden is aluminium, which is appreciated for its durability and long life. Successful designs found in Osmo solid wood screens have also been integrated into the Osmo range of BPC, HPL and aluminium privacy screens. Unfortunately, Osmo privacy screens and fencing are not available outside of Germany.
Our knowledge and experience from manufacturing solid wood, polymer composite or HPL privacy screens follows into the development of coatings, stains and finishes. The unique wax and oil combination found in Osmo wood coatings allows wood to retain its natural characteristics and to absorb and release moisture with its surroundings. Osmo Natural Oil Woodstain is a two-in-one base and top coat for a transparent stained look. It contains biocides to protect wood against mould, algae and fungal attack. Osmo Natural Oil Woodstain comes in a large selection of grey tones to produce an even patina on cladding before the natural greying process begins.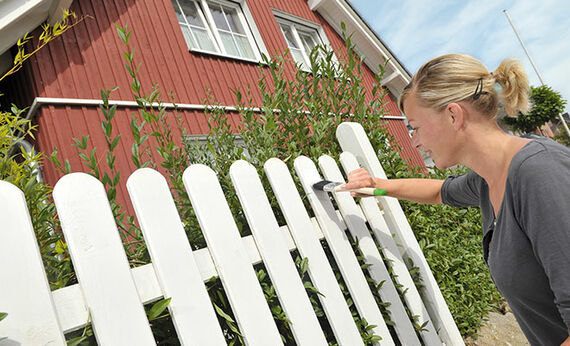 Tips & tools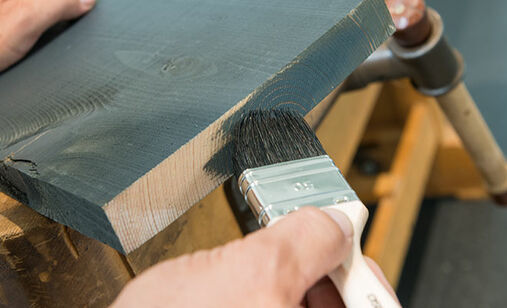 HOW MUCH COATING DO I NEED?
With our finish calculator, the right amount of coating necessary for your project can be calculated quickly and easily. Please follow our advice in the product information sheets for the correct application.