Furniture & Cabinetmaking
Still today, we are the only producers to coat our wood products with coatings, stains and finishes developed and produced in-house. Worldwide Osmo stands for quality from Germany.
In modern furniture and cabinetmaking, edge-glued panels are prevailing feature: as table tops, cabinet doors or drawer fronts. They also enjoy immense popular as kitchen worktops and bathroom vanity units. Osmo produces edge-glued panels in elegant full stave or casual finger joint panels as well as in wide selection of soft and hardwoods, from classic Spruce to eye-catching Cherry and stylish Acacia. Unfortunately, Osmo edge-glued panels are not available outside of Germany.
Our knowledge and experience from manufacturing edge-glued panels flows into the development of coatings, stains as well as finishes. The unique wax and oil combination found in Osmo wood coatings allows wood to retain its natural characteristics and to absorb and release moisture with its surroundings. Osmo Top-Oil is a clear coating for furniture made of solid wood and edge-glued panels. Top-Oil surfaces are easy to clean and maintain. Simply recoat the worn, dull surfaces with a thin coat of Top-Oil. Osmo Wood Protector is a highly water repellent, wax impregnation that protects against blue stain without any biocides. Add a splash of colour to furniture with Osmo Wood Wax Finish. It comes in 14 transparent and 10 intense colours, from classic wood tones to bold primary colours. Plus, Wood Wax Finish in different colour tones can be mixed together to create individual shades and hues.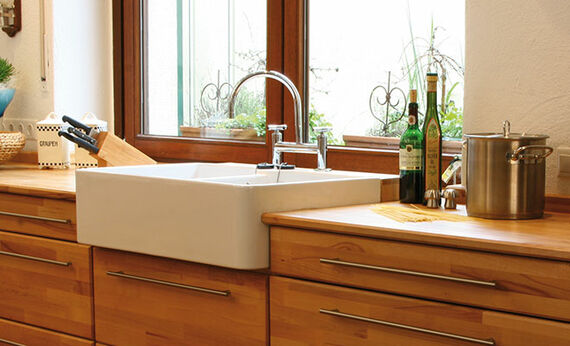 Tips & tools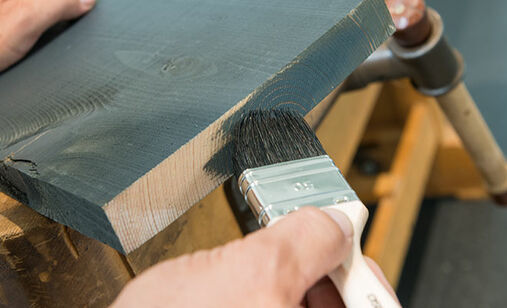 HOW MUCH COATING DO I NEED?
With our finish calculator, the right amount of coating necessary for your project can be calculated quickly and easily. Please follow our advice in the product information sheets for the correct application.