Timber Cladding
Still today, we are the only producers to coat our wood products with coatings, stains and finishes developed and produced in-house. Worldwide Osmo stands for quality from Germany.
Cladding is like armour for the house – it protects the building against wind, rain and sunlight. However, cladding not only acts as protection but also as a design feature. Different profiles give the house another character and atmosphere: classic board and batten cladding for a Scandinavian feeling or shiplap for a romantic farmhouse style. At Osmo, a wide range of cladding made of Spruce, Larch or Douglas Fir is produced in numerous profiles to suit any taste. Many cladding systems enjoy an innovative design and mounting system. Osmo PURE Cladding creates a clean, undisturbed, minimalistic look with its hidden mounting system. With Osmo VERTO Cladding, countless combinations sculpt various widths and depths on exterior walls for a unique, one-of-a-kind frontage. Some cladding profiles come factory-finished in high quality wood coatings developed and produced at the Osmo production halls and research labs. Unfortunately, Osmo timber cladding is not available outside of Germany.
Our knowledge and experience from manufacturing timber cladding follows into the development of coatings, stains as well as finishes. The unique wax and oil combination found in Osmo wood coatings allows wood to retain its natural characteristics and to absorb and release moisture with its surroundings. Osmo Country Colour produces an opaque finish in multitude of colours; the finished wood surface retains its natural feel and texture. Country Colour in different colours can be mixed together to make an individual hues and shades. Osmo Natural Oil Woodstain is a two-in-one base and top coat for a transparent stained look. It contains biocides to protect wood against mould, algae and fungal attack. Osmo Natural Oil Woodstain comes in a large selection of grey tones to produce an even patina on cladding before the natural greying process begins. For those wanting to keep the natural wood colour, Osmo has developed a sun blocker for wood – Osmo UV-Protection-Oil. With two coat of Osmo UV-Protection-Oil, the natural greying process is blocked on vertical surfaces with a UV protection factor of 12 compared to untreated wood. As a top coat on coloured wood surfaces, it prolongs the intervals between renovations. Osmo UV-Protection-Oil is also available with active ingredients to prevent mould, algae and fungal attack.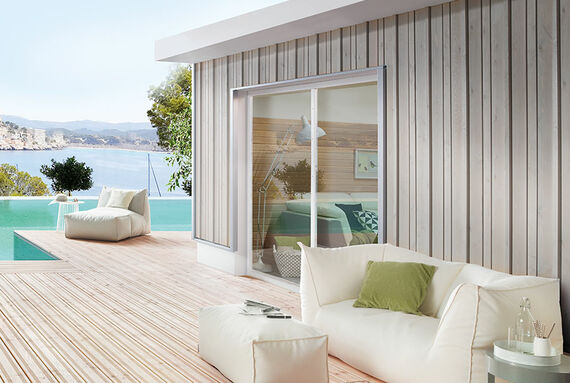 Tips & tools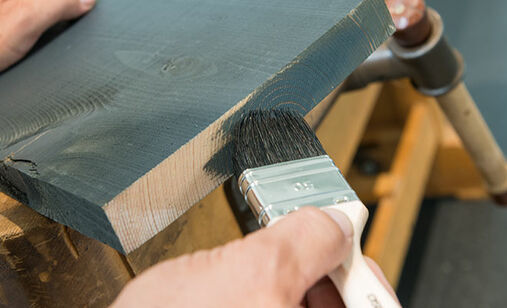 HOW MUCH COATING DO I NEED?
With our finish calculator, the right amount of coating necessary for your project can be calculated quickly and easily. Please follow our advice in the product information sheets for the correct application.