Flooring
Still today, we are the only producers to coat our wood products with coatings, stains and finishes developed and produced in-house. Worldwide Osmo stands for quality from Germany.
In any room, wooden flooring creates a special atmosphere and adds warmth. Solid wood flooring is wood in its purest and most beautiful form: through and through solid, in one piece. It is a life-long investment that can be enjoyed every day. At Osmo, a large selection of solid wood flooring is produced. From about 20 wood species, from Oak and Beech to Cherry and Jatoba, customers can choose solid wood floorboards in numerous formats and grades. Osmo Renovation Planks with a structural height of only 15 mm are the perfect solution for wooden flooring with underfloor heating or on pre-existing flooring. With Creativ-Flooring, Osmo offers homeowners the chance to design their own personal solid wood flooring: a choice of 25 colours, 4 sheens and 5 surface textures. Osmo flooring is unfortunately unavailable outside of Germany. However, our knowledge and experience from manufacturing flooring flows into the development of coatings, stains as well as cleaning and care products made specifically for wooden flooring.
Through experience with wooden flooring, Osmo has learned what such surfaces require from a coating. Wood must retain its natural characteristics and be able to absorb and release moisture with its surroundings. Osmo Polyx®-Oil, an oil-and-wax-based coating, creates a microporous, breathable and durable surface. It is the basis for the development of our other coatings and stains for wooden flooring.
Such high quality wooden floors require optimal cleaning and maintenance. Footprints, dirt and grime can be removed easily with only a damp mop and a dash of Osmo Wash and Care. It cleans and replenishes the floor so that the protective oil-wax surface is preserved. For stubborn stains and dirt or high traffic areas, Osmo Liquid Wax Cleaner is a helpful tool. Thanks to the natural waxes and oils found in this care product, the floor is refreshed and shines like new.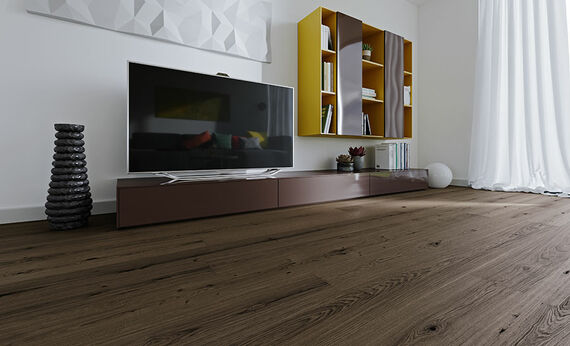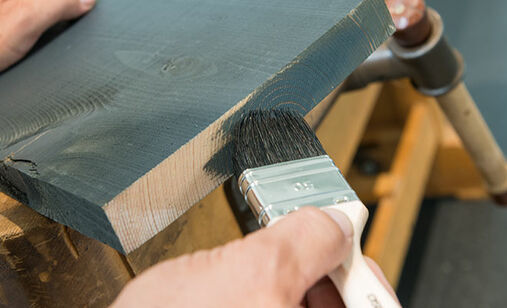 HOW MUCH COATING DO I NEED?
With our finish calculator, the right amount of coating necessary for your project can be calculated quickly and easily. Please follow our advice in the product information sheets for the correct application.