Walls & Ceiling
Still today, we are the only producers to coat our wood products with coatings, stains and finishes developed and produced in-house. Worldwide Osmo stands for quality from Germany.
No matter if in its natural colour or stained, wood always adds particular warmth and a touch of nature to any room. As a feature in interior design, wood panelling enjoys a long tradition. For a simplistic Scandinavian style at home, panelling is an absolute must.
A wide range of panelling for walls and ceiling is produced at Osmo. Various profile shapes create a distinct character to suit each individual taste: a modern and urban look or a traditional and farmhouse style. A large of selection of wood species can be chosen: from classic Spruce to more exclusive types like Red Cedar, Espe or Hemlock. Some wood species are also available with a PEFC or FSC certificate. Unfortunately, Osmo wall and ceiling panelling is unavailable outside of Germany. However, our knowledge and experience from manufacturing panelling flows into the development of coatings, stains as well as finishes made specifically for timber panelling.
Through experience with wooden panelling, Osmo has learned what such surfaces require from a coating. The unique wax and oil combination found in Osmo wood coatings allows wood to retain its natural characteristics and to absorb and release moisture with its surroundings. Osmo Uviwax® UV-Protection is the first UV protection coating for interior wood. It shields the lignin in wood against UV radiation and prevents yellowing. Light-coloured wood keeps its natural colour. For those looking for a Nordic whitewashed look for their panelling, Osmo Interior-Wax is the right choice. This wax-like wood stain is available in either Transparent White or Opaque White. Osmo Wood Wax Finish gives walls and ceilings a splash of colour. Choose from 14 transparent and 10 intense colours, from classic wood tones to bold primary colours. Plus, Wood Wax Finish in different colour tones can be mixed together to create individual shades and hues.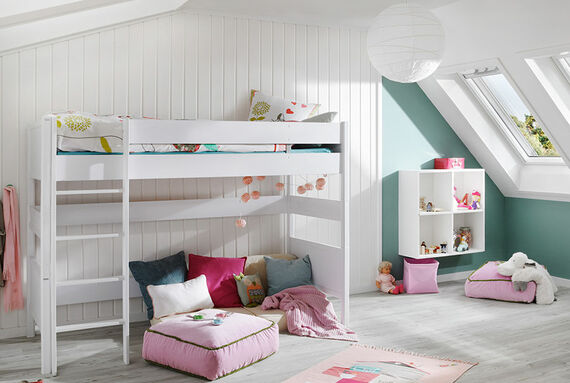 Tips & tools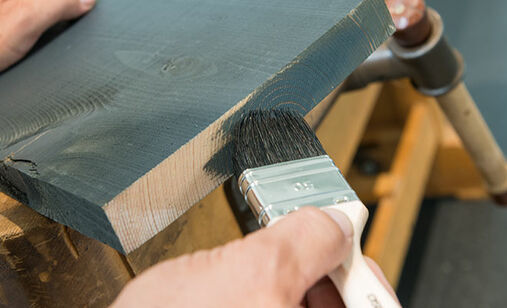 HOW MUCH COATING DO I NEED?
With our finish calculator, the right amount of coating necessary for your project can be calculated quickly and easily. Please follow our advice in the product information sheets for the correct application.