Skirting Board & Mouldings
Still today, we are the only producers to coat our wood products with coatings, stains and finishes developed and produced in-house. Worldwide Osmo stands for quality from Germany.
Give flooring and walls the perfect finishing touch with Osmo skirting board and mouldings. Osmo manufactures skirting board and mouldings in a variety of shapes to suit any taste. Choose from various materials, such as solid wood, veneered wood or MDF, and a wide selection of wood species, for Abaci, Oak or Spruce. Some skirting boards and mouldings come factory-finished in high quality wood coatings developed and produced at the Osmo production halls and research labs. Unfortunately, Osmo skirting board & mouldings are not available outside of Germany.
Our knowledge and experience from manufacturing skirting board and mouldings follows into the development of coatings, stains as well as finishes. The unique wax and oil combination found in Osmo wood coatings allows wood to retain its natural characteristics and to absorb and release moisture with its surroundings. Protect skirting board made of light-coloured wood against natural yellowing with Osmo Uviwax® UV-Protection. It is the first UV protection coating for interior wood. It shields the lignin in wood against UV radiation. Light-coloured wood keeps its natural colour. Bring colour to mouldings and skirting board with Osmo Wood Wax Finish. It comes in 14 transparent and 10 intense colours, from classic wood tones to bold primary colours. Plus, Wood Wax Finish in different colour tones can be mixed together to create individual shades and hues.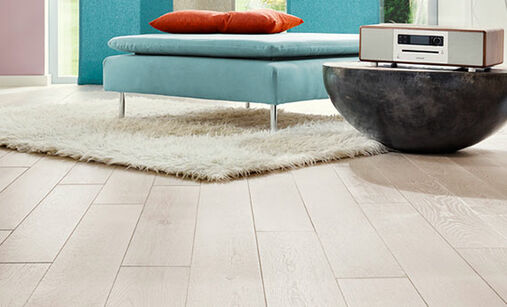 Check out our coatings for wood flooring!
Overview of our coatings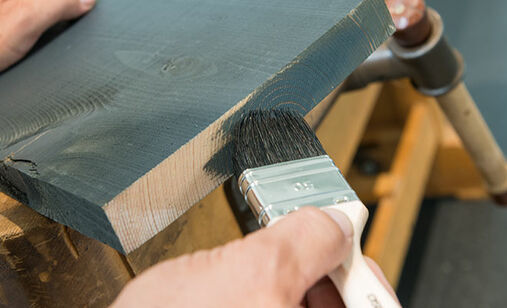 HOW MUCH COATING DO I NEED?
With our finish calculator, the right amount of coating necessary for your project can be calculated quickly and easily. Please follow our advice in the product information sheets for the correct application.